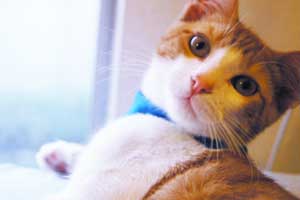 McGuirk the cat , click here to view his Fuzzster profile.
Welcome to Fuzzster.com!
Fuzzster.com (BETA), where our fuzzy pets can meet other fuzzy pets and owners! Invite your friends and their fuzzy pets to join, and meet other interesting people with pets just like you.
Get started now by creating a profile.
View a random Fuzzster profile.
We're still in BETA, which means we're working hard to improve the site, and we're looking for your input. Contact us via e-mail with bugs, or suggestions.